Washington, DC
Opaline Bar and Brasserie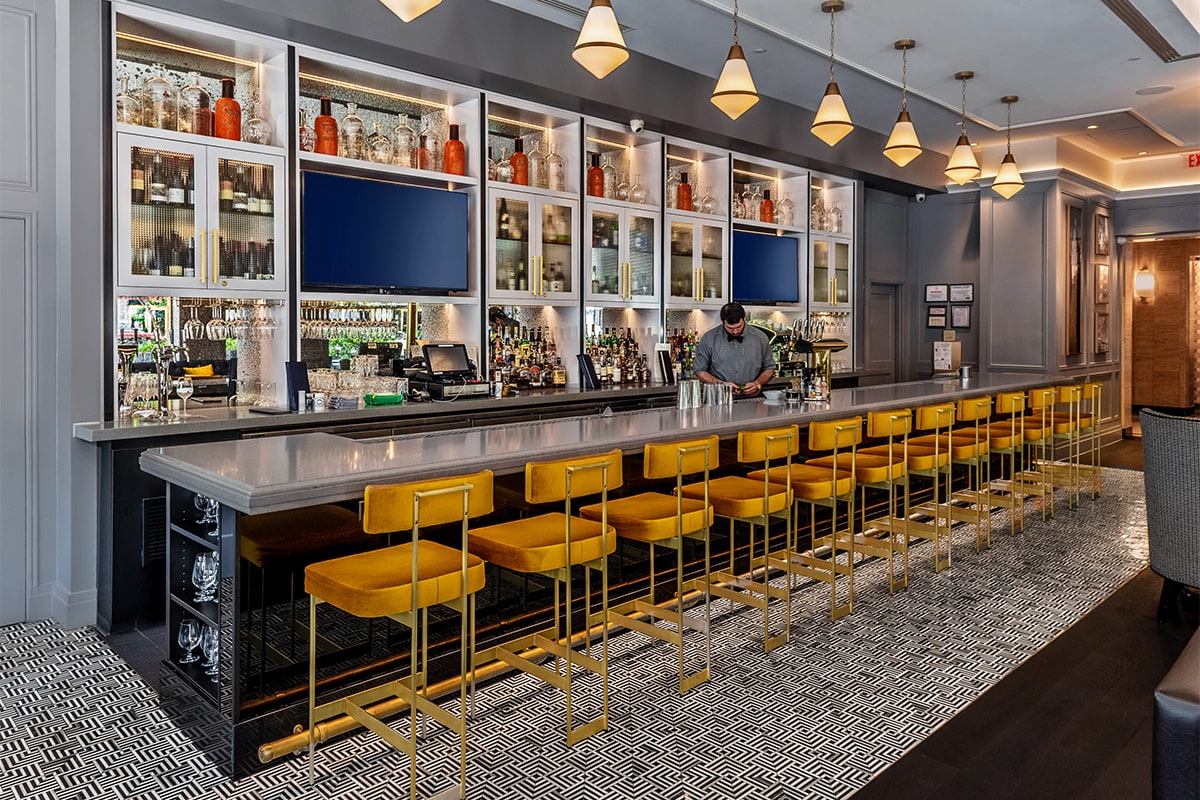 Located in Washington, D.C.'s luxurious Sofitel Lafayette Square Hotel, Opaline Bar and Brasserie was renovated from an existing hotel restaurant. Designed to give off a lively Parisian mood, Opaline was a much-needed refresh to the hotel's dining scene.
The 64-seat brasserie and 80-seat bar both boast elegant design elements, elaborate finishes, and views of the bustling 15th Street corridor. Royal Blue tufted banquettes stretch close to the ceiling, contrasting with the bright yellow lounge chairs that sit across from them. Curved, brass chandeliers shine over the dining area, and sections of black and white decorative mosaic tile are installed throughout the hardwood flooring
This project was performed while the hotel was fully operational, which required coordination with Hotel Management and a sensitivity to the hotel's guests and staff.
3,576 SF
Located at 806 15th St. NW, Washington, DC 20005
Details
Details