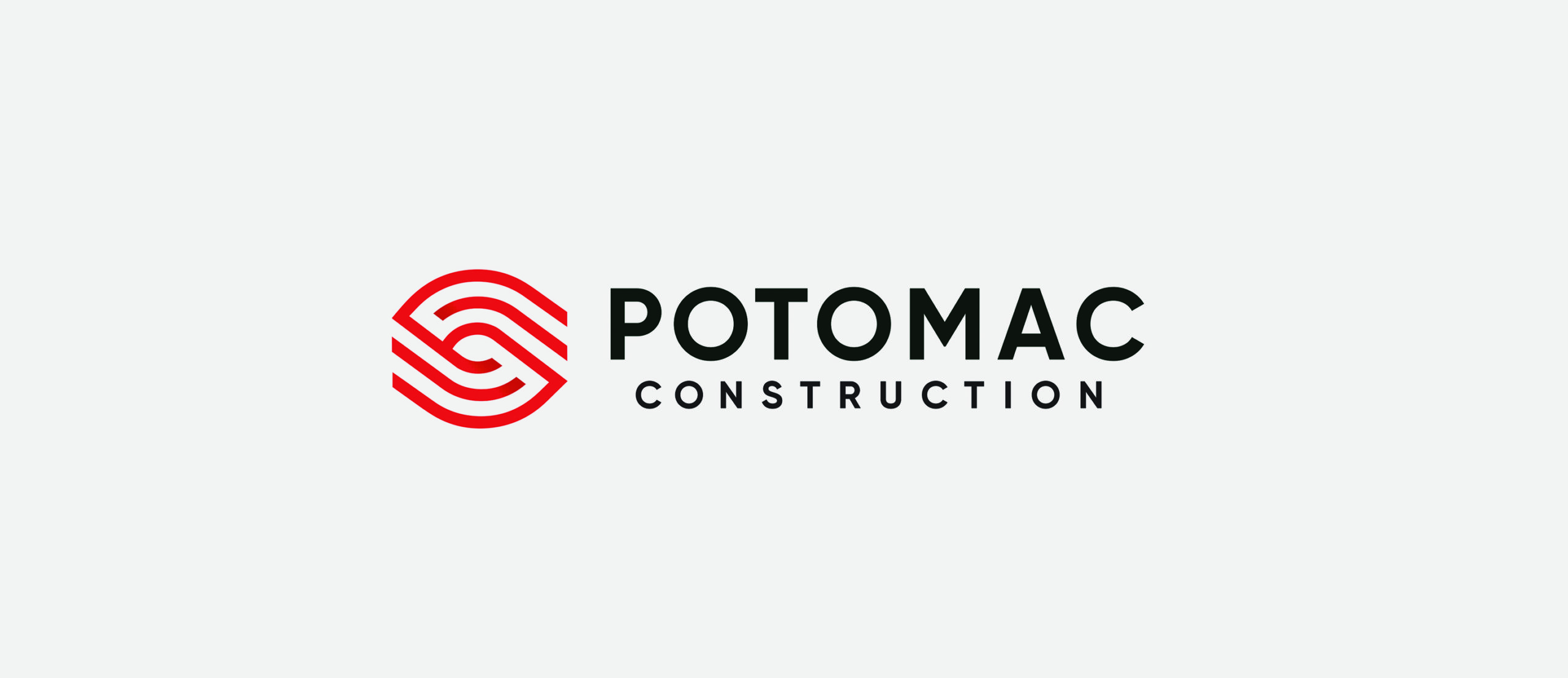 Potomac Construction Celebrates 15 Years of Success With New Headquarters and Brand Refresh
Potomac Construction, one of the Washington, D.C. region's leading commercial general contracting firms, has been providing clients with the highest levels of quality construction and guidance for over 15 years. Entering a new decade and the next chapter in the firm's ongoing legacy, the company has unveiled updated branding and a new website reflecting the high level of service, capabilities, and integrity it is known for.
Building on a strong reputation of construction expertise in the food and beverage, hospitality and other commercial interior industries, Potomac Construction has built some of the District's most celebrated restaurants and hotels including Aaron Silverman's trio of award-winning restaurants, boutique to convention hotels for lodging operators such as Marriott and Pebblebrook, and commercial specialty locations such as District Winery. Over the years, the brand has become known for being a forerunner in constantly changing real estate and consumer trends and has worked with major stakeholders from other industries to bring these changes to light. As the firm has grown and matured, it became time for the company's branding to showcase that development, showing that the Potomac Construction of today is an evolved version of itself from when it was founded in 2005.
"We look back at the past 15 years with enormous pride, but recognize we're not the same company we once were. Our new website and logo represent our progression," says President and Founder Tom Dailey. "We've renovated and moved into a new space, welcomed fantastic new professionals to our team, expanded our market expertise and specialties, and built a portfolio of work we are proud to share. And while we may look different, what will never change, is our commitment to the clients we serve. Our new brand solidifies this message."
The new brand and website convey a steady progression of the company that strengthens the foundation built over time, providing a clear distinction of what sets Potomac Construction apart from competitors. The branding also aligns with the growing capabilities of the team and showcases a construction firm that's consistently moving forward to tackle new opportunities and work with clientele of all sizes. No matter whom the client is, customer service remains the highest priority.
"During the COVID-19 pandemic, we partnered up with many clients in the restaurant and hospitality industries, working on solutions to aid them in overcoming the incredible challenges these industries have been facing. We wanted to help them reimagine the guest experience so they could operate safely and keep their doors open. Those businesses are a lifeline for many people: people who need to pay bills, put food on the table, and take care of their families. They are a part of our community and no matter how great our work may be, if we're aren't helping our community stay strong, we haven't done our job."