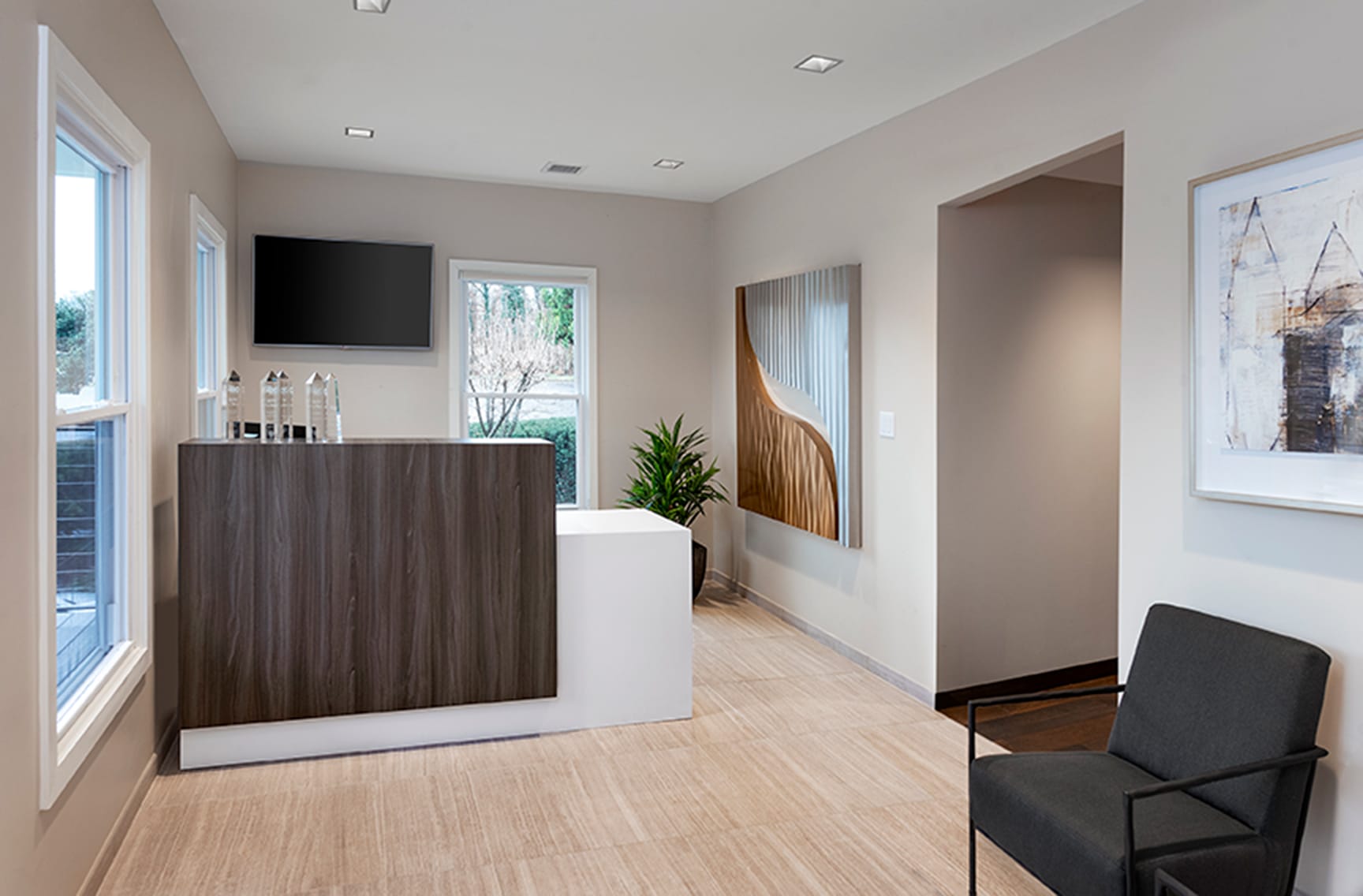 Potomac Construction's New Home
Potomac Construction has officially relocated to our new office located at 9320 Old Georgetown Road in Bethesda, Maryland. Over our 15 years in business, the Company has grown significantly, in clients and sectors served, and number of team members. After outgrowing our previous location, the Company embarked on a process to find a new office that accommodated our team, culture and plans for growth. The project team worked diligently to build out the 7,500 square foot space, which includes 30 workspaces, a full kitchen and flexible meeting rooms. We are excited to open our larger Conference Center and Wellness Room during Phase 2 of our office build-out, with an expected completion date in Spring 2020.
Potomac Construction has been based in Bethesda, MD since the start of its very first project, and we are excited to continue to stay local in Montgomery County, MD. This new space will allow us to continue providing the same excellent service to our clients and foster strong relationships with our external project partners and internal team members.