Tysons Corner, McLean, VA
Courtyard by Marriott Tysons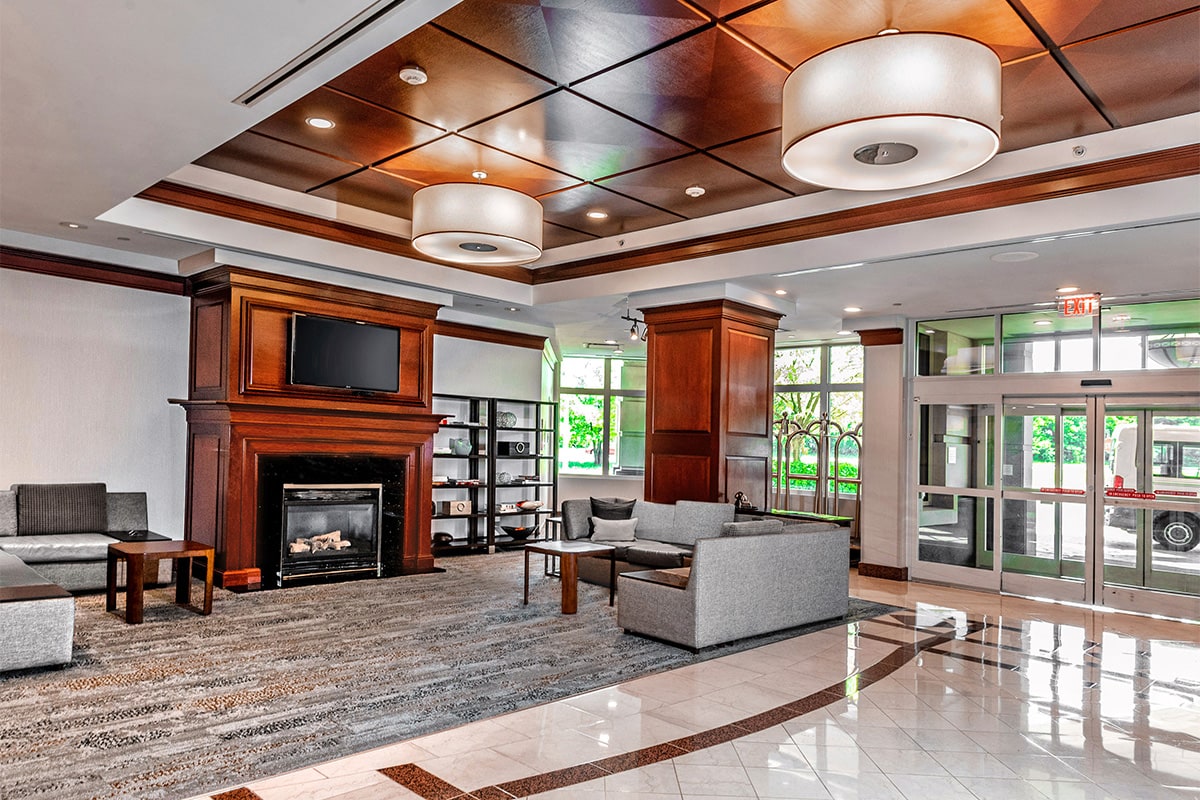 This two-level renovation spanned the hotel's lobby, bistro, dining area, meeting rooms and public corridors.
Work included new door frames, carpet, wallcoverings, stone countertops and light fixtures. The dining room received new tile, and Lumicor screens and paneling were installed at the buffet line, which required a careful manufacturing and delivery process.
Because the hotel remained operational, Potomac Construction's team worked with the client to coordinate phases of work that fit with the hotel's schedule. New flooring was installed at the bistro, and because this required the temporary removal of the existing booths, this work was done overnight.
Hotel remained operational throughout work
Aggressive, six-week schedule
3,000 SF
Located at 1960 Chain Bridge Road, McLean, VA 22102
Details
Details