Washington, DC
Death & Co.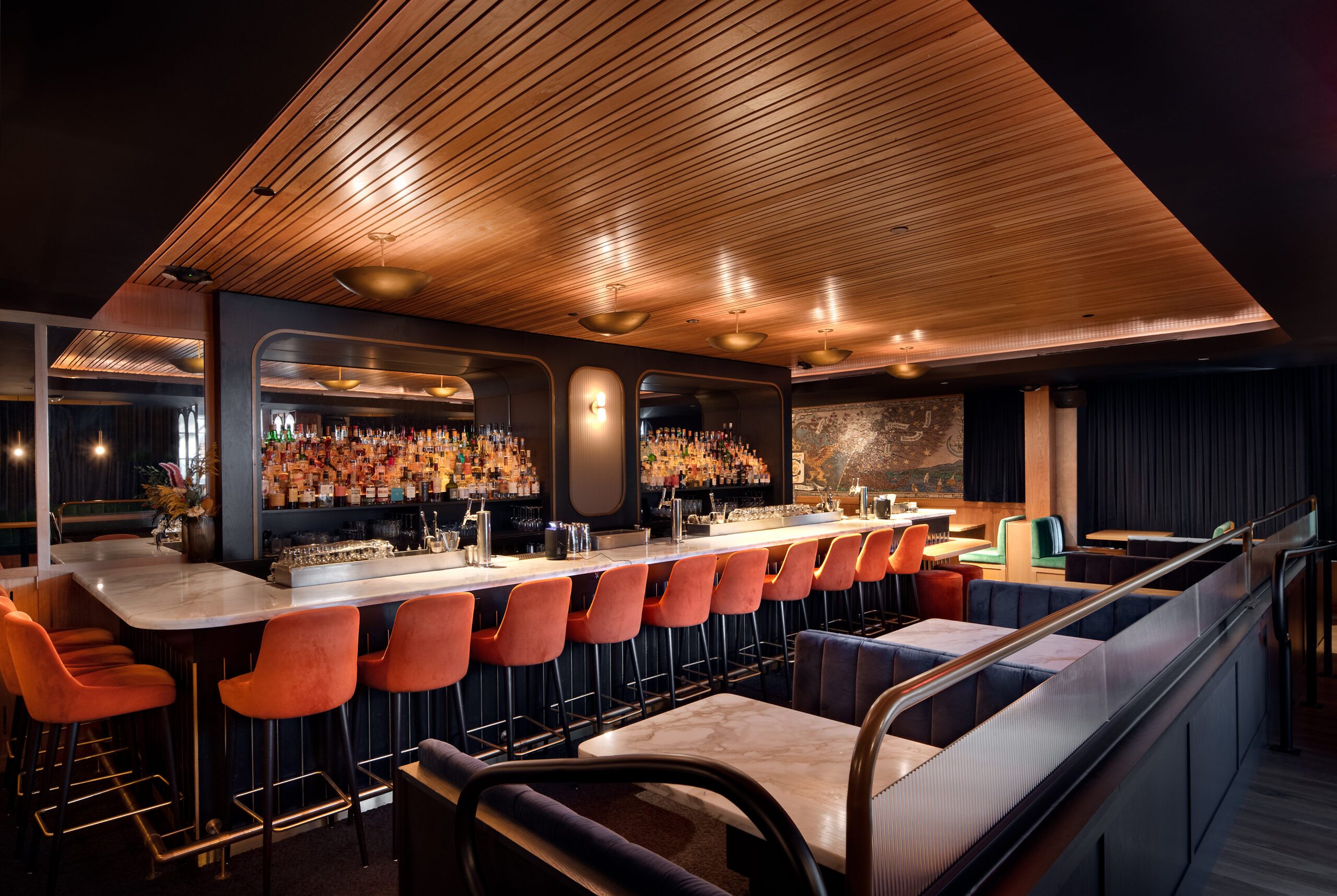 Death & Co, a legendary New York City cocktail bar and one of the most lauded cocktail bars in the United States, opened its first D.C. location. The cocktail bar has replaced the former Columbia Room space in Blagden Alley with a complete redesign/makeover.
After finding the location via its discreet entrance, guests proceed up a flight of stairs where they arrive at a lush patio bar that features wooden plank flooring, a full bar lined with red tiles, and rows of potted plants. The patio bar has been revamped with a warm orange banquette and white oversized chairs which seat 52, and a 12-seat bar counter, with a pair of ADA-accessible seats.
Entering the interior space evokes feelings of a private bar that can be dimly lit as one walks down into a sunken bar area in the center of the room. Designed with dark millwork, richly colored and textured fabrics in the banquettes, and bar seating, it is further complemented with a warm white bar top and glass inlays behind.  During the renovation, walls were removed to create one open lounge with multi-tiered seating. The former Columbia Room isn't completely forgotten as its notable tasting room mosaic remains as an accent wall.
3,000 SF
Located at 124 Blagden Alley NW, Washington, DC 20001
Details
Details