Washington, DC
District Winery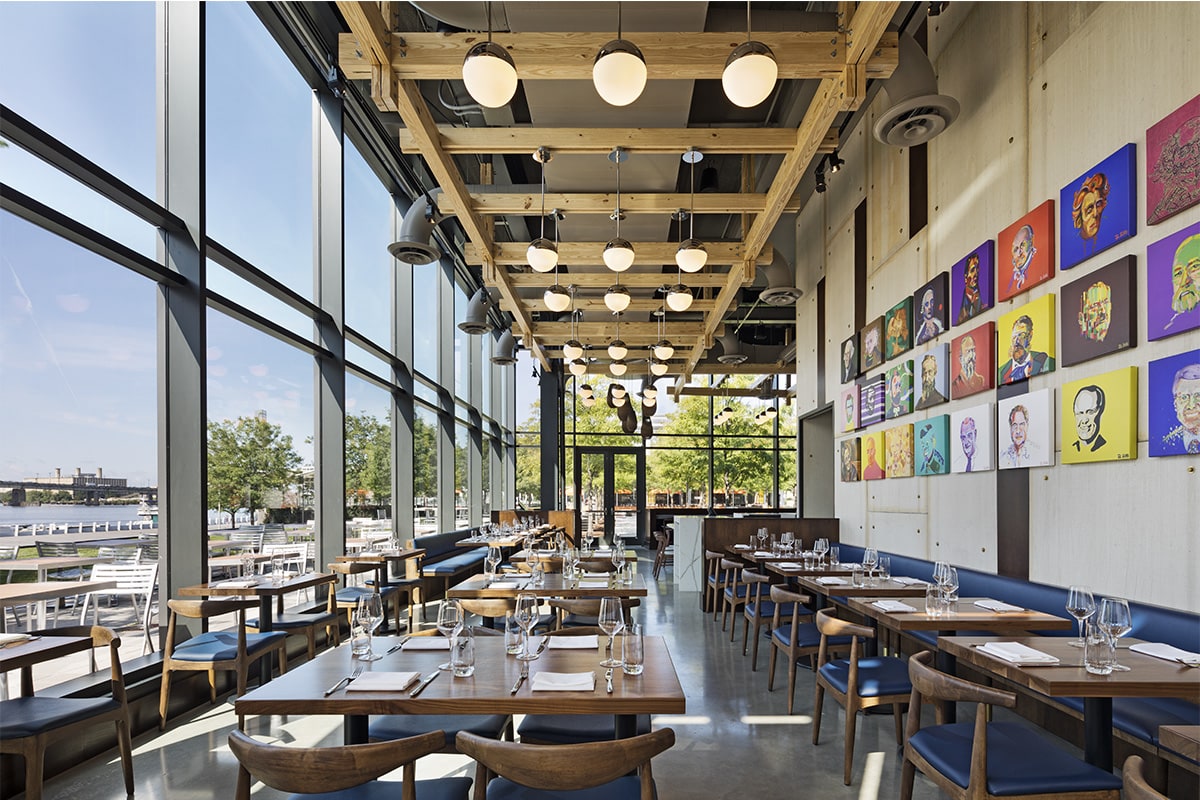 Born in Brooklyn, NY, this was the brand's first location in Washington. Upon completion, this venue became DC's first operational commercial winery.
Ana, the full-service restaurant, is located on the ground floor, along with the wine production facility, which boasts the capacity to make twenty different types of wine. District Winery also includes a tasting room, glass-enclosed wine storage and a retail area.
The mezzanine features an overlook of the production area. Upstairs, the second level serves as a private event space, with its own kitchen area, banquet hall, break-out room and outdoor patio for wedding ceremonies.
First operational commercial winery in Washington, DC
Located on Green Space
16,814 SF
Located at 385 Water St. SE, Washington, DC 20003
Details
Details