Washington, DC
Easy Company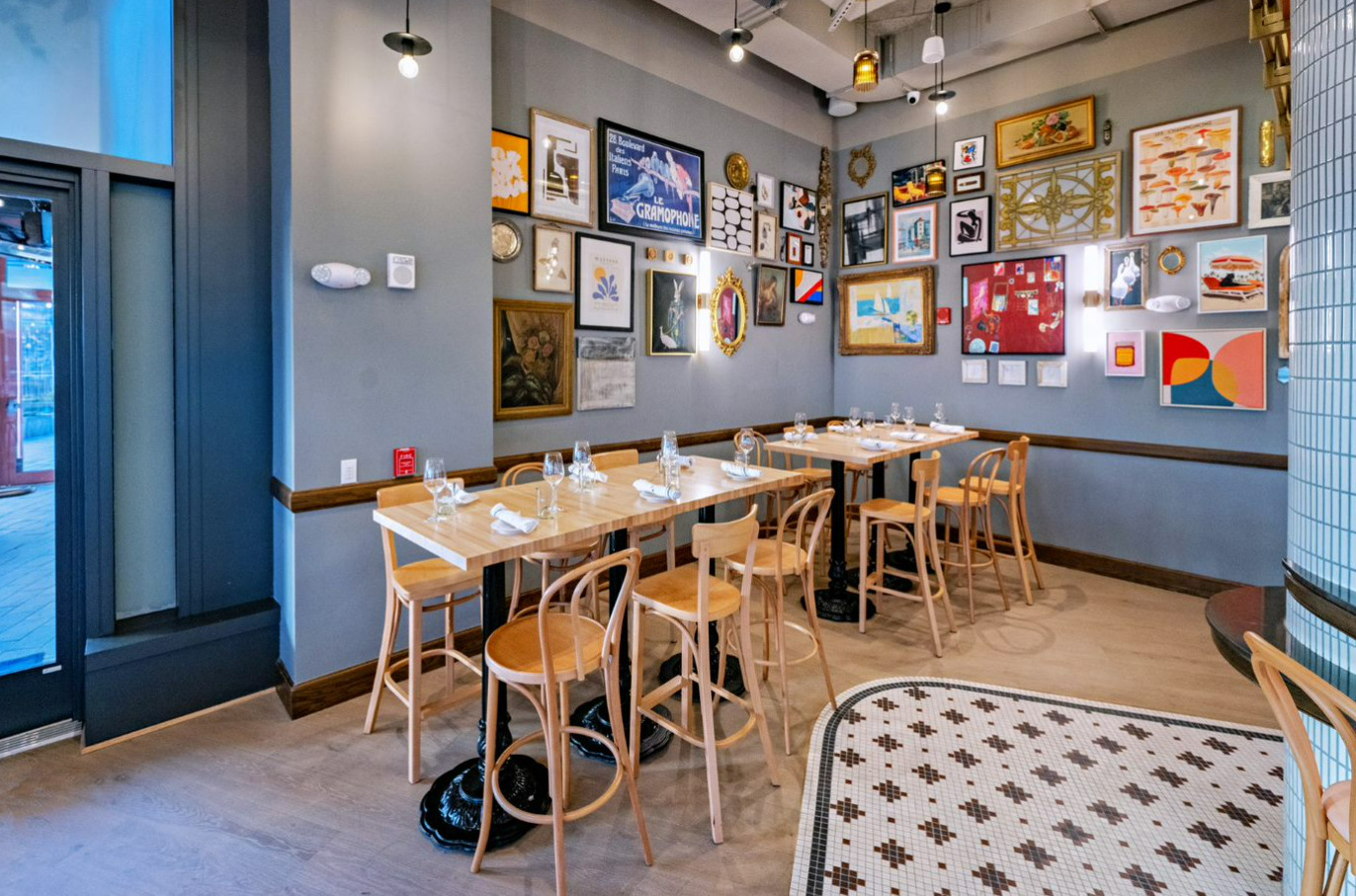 Easy Company is the first wine bar to open at The Wharf and aims to create a casual, family-friendly environment. The wine bar features outdoor and indoor seating, which is a mix of small and larger communal tables. The 1,500-square-foot outdoor patio space, also known as the "Rose Garden," is enclosed in glass with operable sides, gas heaters, and fans for year-round use.
The center of the space features a large bar with seating and a custom brass foot rail around its entirety. Above the bar is a beautiful custom curved brass gantry with bottle rises, led lighting, and custom wire mesh. The floors consist of both wood and mosaic tiles.
One corner of the space is filled with an assortment of framed prints, gold mirrors, and vintage French posters, all sourced from Georgetown and Old Town galleries. Adding to the beauty are touches of whimsical designs in unexpected locations from the restrooms to the host station.
4,547 SF
Located at 98 Blair Alley SW, Washington, DC 20024
Details
Details