Pirouette Café & Wine Shop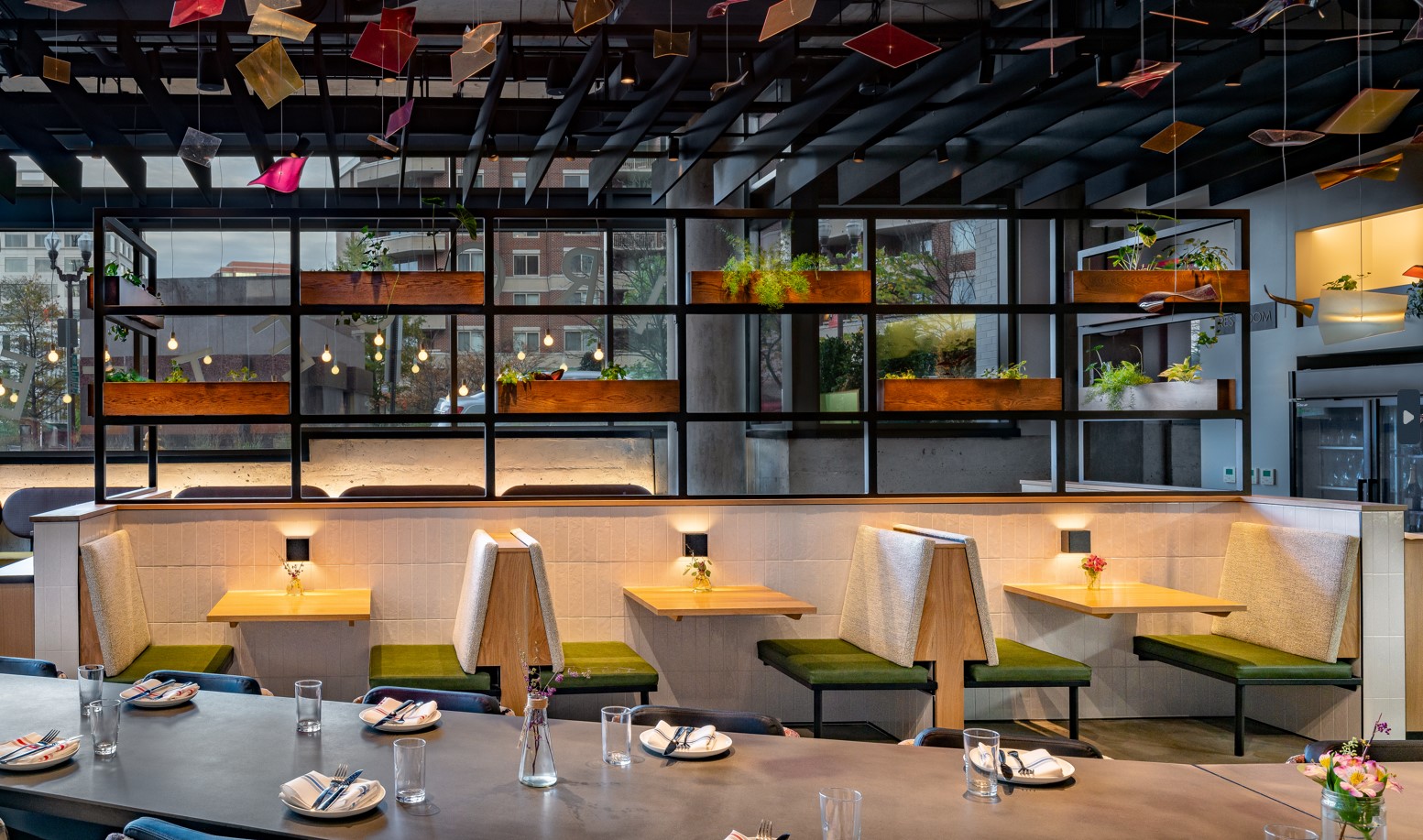 Pirouette is a modern wine boutique that boasts more than 200 wines, including wines from international, domestic, and local wineries. The restaurant/bar aims to have a casual feel and become a neighborhood place that connects people. Pirouette also features a wine shop where customers are able to purchase bottles of wine and food, either to take home or enjoy in the restaurant.
The 3,300 SF wine bar/restaurant was built on the ground floor of an existing apartment building, J Sol Apartments. The space features indoor and outdoor seating, a window counter, and a lengthy table for special events. The majority of Pirouette is dedicated to the 66-seat café and features 41 seats on the outdoor patio. The restaurant/bar features a brightly colored hanging sculpture made of dozens of acrylic panels, polished concrete floors, plants, and wooden plant boxes. Hallways and restrooms are adorned with glossy tile, gold lights, and fixtures exuding a minimalist, yet sophisticated, style.
3,300 SF
Located at 4000 N. Fairfax Drive, Arlington, VA 22203
Details
Details